Don't Sacrifice LASIK Quality
Submitted by Josh Talkington on October 20, 2016
LASIK candidates want premium technology used for their best vision.  Clavenna Vision Institute has always been on the cutting edge. Our doctors use the most advanced laser treatments available. Most want the newest technology available for your phone, computer, TV, etc….but what about for your eyes?  Technology changes over time. That's why we provide the most advanced LASIK procedures available.
We decided to take at look at some past technologies and see what was once cutting edge. Enjoy this blast from the past. Remember that at Clavenna Vision Institute you will always have the very best care from our ophthalmologists who use only premium technology.
1. Cellphones
Millennials may not remember when cell phones looked like this
–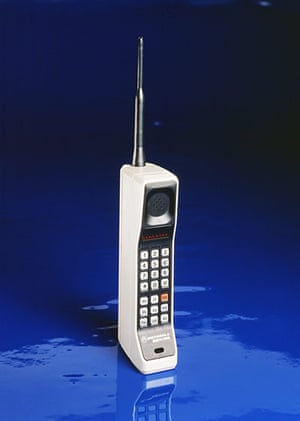 2. Walkman
Or when the Walkman was how you listened to your music on a jog because there were no smart phones…
3. Camcorder
To be a child in the 80s and early 90s surely meant the embarrassment with Dad stalking around every major holiday and life event with a network news size camera better known as a camcorder  over his shoulder. While it's nice to have childhood memories stored in a musty basement forever, it is much easier to have all of your favorite moments saved directly onto your computer, where you can edit, watch and share socially, all with the push of a key.
LASIK technology continues to advance as well, and Clavenna Vision Institute's experienced team has been leading the advancement of laser eye surgery for over 20 years. Our laser-only technology allows for the most precise and accurate LASIK procedures available.
Schedule Your LASIK Consultation
For more information about Clavenna Vision Institute's newest LASIK technology, call our office at 248-646-3733 or go to https://www.cvi2020.com/contact-us/ to schedule your free LASIK evaluation. There is no obligation.  We offer interest free financing for a full year.